Our Capabilities make it easy for you to get what you want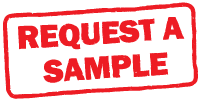 Research and development expertise
If you can't find what you're looking for in our line of over a thousand products, we'll make it for you. On average, you'll get your sample from R&D in less than a week. We want you to join our customers who have given us a product approval rate that is the envy of
the industry.
Responsive service
You are in control, and you'll always know whom to call. Our customer service team manages your product from development to ramp-up to the finished product. Regional sales managers from coast to coast provide support in the field. We have your back.
Focus on quality
We've invested substantially in ingredient management, production processes, freezing and packaging capabilities, research and development facilities and quality assurance. You'll get insights and updates from our experts. And you will be working with an industry leader in product quality.
Flexible manufacturing
Yes, we have the equipment, processes and space to make your product well, but our flexible manufacturing is nimble and effective because of the team that works on your behalf to produce a product worthy of your company.
You will always get the product you want. We want you to look good. Your success makes us successful.
*Custom formulation and private labeling is available with minimum orders. Our minimums meet the needs of smaller growth companies.