OUR PEPPERONI IS THE CRAVEABLE FAVORITE YOUR CUSTOMERS HUNGER FOR.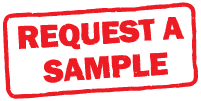 With its great taste and superior quality, our pepperoni makes your pizza special. You'll be proud to serve it on your pizza, and your customers will have a memorable dining experience—maybe even share it through their favorite social networks.
We promise better coverage, consistent flavor and less frustration with both our traditional and our West-Coast style pepperoni — made possible with great dealability, as well as minimal cupping, charring, burning and greasing out.
True Count Pepperoni always delivers on slice count and means more pizzas per case and more revenue for your pizzeria.Want to see how much your pizzeria can save? Ask about our pepperoni slice count calculator.
Enjoy a wider range of pepperoni options to create the mouthwatering pizza your customers love.
Burke is now offering pepperoni from two legendary meat brands, the PREMORO® brand and the SWISS AMERICAN SAUSAGE CO.™ brand. Burke has been offering high quality pepperoni for years under the PREMORO® brand, known for its traditional flavor and consistent, great performance.
SWISS AMERICAN SAUSAGE CO., based in San Francisco, has been producing highly regarded pepperoni since 1930—a West Coast favorite, notable for its distinctive spicy-smoky heat.
Together under Burke, these two proven brands offer a wealth of choices of the best of the best pepperoni—all delicious, all consistent, all high quality.
What's the right pepperoni for me?
Flavor – Traditional or West-Coast Style
Cup and char – Minimal vs. deep
Species – Pork and/or beef combinations
Color – Mild orange to red
Diameter – 38 mm to 65 mm
Slice count – Ranging from thin to thick, including our signature True Count
To view all SWISS AMERICAN SAUSAGE CO. products here.
PEPPERONI PORTFOLIO
Product
Order Code
Label Code
Slice Count
Pack
Diameter
Traditional Pepperoni
Sliced Pepperoni
57349
22061
True 16 Slices/oz
2/12.5 lbs
44 mm
Sliced Pepperoni
57350
22064
True 16 Slices/oz
1/10 lbs
44 mm
Sliced Pepperoni
14990
14990
True 13 Slices/oz
1/10 lbs
44 mm
Sliced Pepperoni, Mild
52504
52504
19-20 Slices/oz
1/25 lbs
44 mm
Natural Sliced Uncured Pepperoni MP, NN
63432
63432
13 Slices/oz
1/10 lbs
44 mm
Diced Pepperoni
59637
10066
1/4" Cube
2/5 lbs
N/A
West-Coast Style Pepperoni
Deep Cupping West-Coast Style
Sliced Pepperoni
52357
52357
19-20 Slices/oz
1/10 lbs
38 mm
Classic West-Coast Style
Sliced Pepperoni
52370
52370
True 16 Slices/oz
1/10 lbs
44 mm
Sliced Pepperoni
52379
52379
True 16 Slices/oz
2/12.5 lbs
44 mm
Sliced Pepperoni, Hot & Spicy,
Narrow Diameter
58363
58363
19 Slices/oz
1/10 lbs
38 mm
Specialty West-Coast Style
Sliced Beef Pepperoni
52374
52374
True 15 Slices/oz
1/10 lbs
44 mm
Sliced Pepperoni, Large Diameter
52386
52386
7 Slices/oz
1/10 lbs
65 mm
Processed with some of the industry's strictest quality standards and a stringent HACCP program. Bulk packaging available.
MP Minimally processed, no artificial ingredients
NN No synthetic Nitrates or Nitrites added