Burke Fully Cooked Meats and Pizza Toppings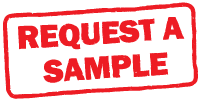 Burke fully cooked meats and pizza toppings are your operation's key ingredient for consistent success, flavor, appearance, convenience and safety.
Whether a pizzeria owner and operator, restaurateur or manufacturer of prepared foods, you can select from our extensive line of pre-cooked meats and pizza toppings or create your own product through our custom formulation and private label program. Burke can help you deliver on your brand promise to your customers, and keep them coming back for more.
You can count on Burke fully cooked toppings
The highest quality ingredients and oven-cooked for fresh, authentic flavor
Wide variety of flavor profiles
Broad selection of sizes, from a small crumble for maximum coverage to a
large chunk for a generous and meaty appearance
Time saved at the make table and less waste because you only use what you need
Burke's line of fully cooked meats and pizza toppings includes