Customers are looking for simpler and cleaner foods. So, at Burke, we've developed Made Simple® fully cooked meats to help you meet their needs. Always all-natural*. Always all-delicious.
The Made Simple® product line gives you all-natural*, minimally processed toppings which are free from artificial ingredients. Discover all of our fully cooked clean label products.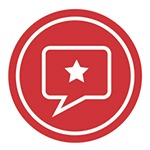 Calculate the Cost of Quality
What impact do higher quality ingredients have on your profit margin?
Made Simple®

Order Code
Label Code
Size
Pack Size
Color
Sausage
All-Natural* Cooked Sweet Italian Sausage w/Fennel 1, 2, 3
58634
80016
Avg 20/oz
2/5 lbs
R
All-Natural* Cooked Spicy Italian Sausage w/Garlic & Fennel
77595
77595
Avg 10/oz
2/5 lbs
R
All-Natural* Cooked Sweet Spicy Italian Sausage w/Fennel & Red Pepper, Coarse-Ground 1, 2, 3
34756
34756
Avg 30/oz
4/5 lbs
R
All-Natural* Cooked Spicy Breakfast Sausage w/Crushed Red Pepper & Sage, Coarse-Ground
43388
43388
Avg 28/oz
2/5 lbs
Beef
All-Natural* Cooked Seasoned Beef Crumbles +
77592
77592
Crumble
2/5 lbs
Uncured Meats
All-Natural* Uncured Pepperoni 4
63432
63432
True 13 Slices/oz
2/5 lbs
All-Natural* Uncured Pepperoni 4
78536
78536
True 16 Slices/oz
4/5 lbs
All-Natural* Uncured Coarse-Ground Pepperoni 4
84134
84134
7 Slices/oz, Large Diameter
2/12.5 lbs
All-Natural* Uncured Italian Dry Salami 4
44943
44943
8 Slices/oz
2/5 lbs
Chicken
All-Natural* Chicken Sausage w/Parmesan and Sun-dried Tomatoes
64072
64072
16/oz
2/5 lbs
All-Natural* Grilled Chicken Breast Strips w/ Rib Meat
79756
79756
3/8″ x Natural strip length
2/5 lbs
Label Claims
1 Raised without the use of antibiotics 2 Vegetarian fed 3 No growth hormones 4 No synthetic nitrates or nitrites added
* Minimally Processed – No Artificial Ingredients
** Hormones are not allowed in raising hogs or poultry. Therefore, the claim "no growth hormones" cannot be used on the labels of pork or poultry unless it is followed by a statement that says "Federal regulations prohibit the use of hormones."
+ Made to order – Lead time & minimums apply
Processed according to the strictest USDA standards and a USDA-approved HACCP program. Bulk packaging available. R indicates red.
For more information or samples of our Made Simple® products, please contact us.