Great for all menu types and day parts. Try in a new recipe or simply replace where pepperoni, bacon or ham is featured, like on a pizza! Sample them today!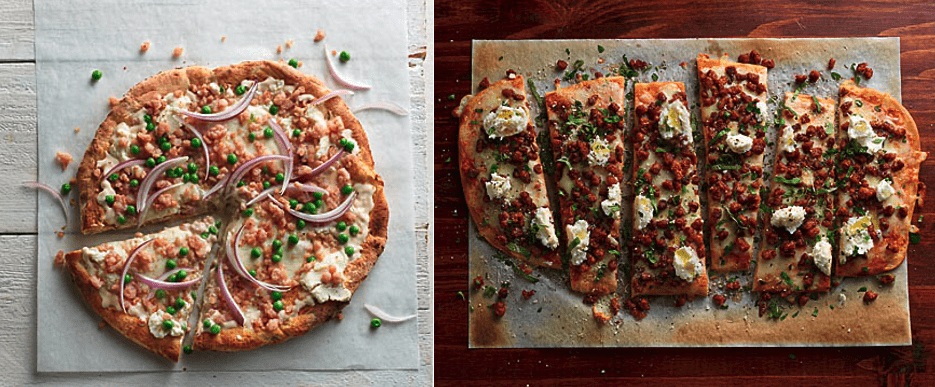 Cured meat crumbles can be a smart solution for those looking to close the gap on product shortages happening in the industry with pepperoni, bacon, and ham.
Fully cooked and individually quick frozen, these crumbles have the same texture as traditional crumbles, but embrace the robust flavor profile of your favorite cured meats products.

Label Code
Size
Pack Size
Ingredient Statement
Cured Cooked Sausage w/ Smoke Flavor
118446
Crumble
2/5 lbs

Pork, Water, Salt, Corn Syrup Solids, Sugar, Natural Smoke Flavor (Maltodextrin, Smoke Flavor), Sodium Phosphates, Lemon Juice Powder (Corn Syrup Solids, Lemon Juice Solids, Natural Flavor), Maple Sugar (Sugar, Maple Syrup, Natural and Artificial Flavor), Sodium Erythorbate, Hydrolyzed Soy Protein, Sodium Nitrite.

All-Natural, Uncured Pancetta Crumbles
T6766S

30/oz Irregular

2/5 lbs

Pork, Salt, Water, Spices, Cultured Celery Powder and Sea Salt, Natural Flavorings. Minimally processed. No artificial ingredients. 

Cooked Ground & Formed Ham Crumbles
118020
80/oz
2/5 lbs

Pork Ham Trimmings, Water, Dextrose, Salt, Corn Syrup Solids, Dried Vinegar, Sodium Phosphates, Sodium Erythorbate, Sodium Nitrite.

Cooked Sausage w/ Pepperoni Style Seasonings
117978
50/oz
2/5 lbs

Pork, Beef, Spices, Salt, Paprika, Sugar, Smoke Flavor, Dried Vinegar, Sodium Nitrite, Garlic Powder, Soy Flour.