EXPERIENCE HOW OUR SOUTH-OF-THE-BORDER SOLTUIONS CAN CONVENIENTLY & CONSISTENTLY DELIVER THE MADE-FROM-SCRATCH FLAVORS YOUR CUSTOMERS EXPECT.
FULLY COOKED
Individually quick frozen
100% yield and less waste than cooking from raw
Less labor, training and clean-up
SAFER EXPERIENCE FOR ALL
Less back-of-house prep
Less touch points
Avoid the dangers associated with raw meat
PRODUCT PORTFOLIO ALLOWS FOR FLEXIBILITY
Perfectly seasoned products with authentic spices
Products that allow you to add your own seasonings and inspiration
Versatile ingredients that help you do more with less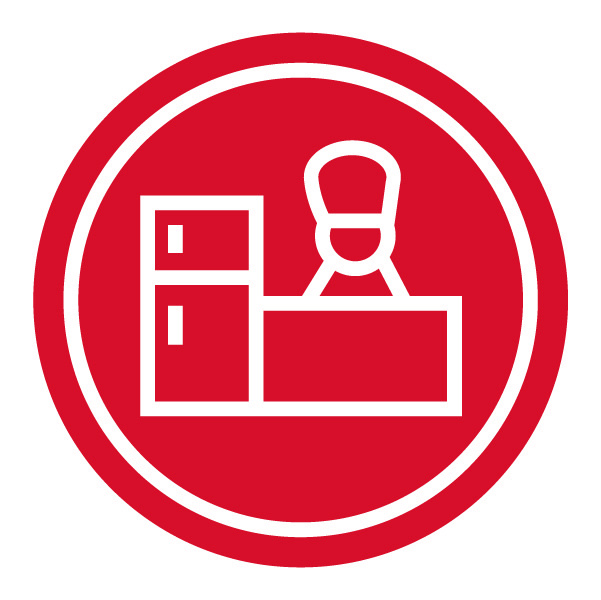 Calculate the True Cost of Raw.
See how much fully cooked meats can save for your operation when you factor in shrinkage, labor, spices and clean up.
TURN KEY INTO YOUR DISHES OR A GREAT FOR LTO's
Whether you are a local Mexican restaurant or offer some Mexican flair – our products fit on your menu:
Check out our YouTube channel for more inspiration!
Mexican-Style Meats Product Portfolio

  
If you don't see the exact product you are looking for, let us know and we can custom create something just for you. Ask us about private labeling to help support your efforts for brand building and ingredient consistency as your operation grows. 
Order Code
Label Code
Size
Pack Size
Perfectly Seasoned Taco Meat
All Meat
Mexican-Style Beef & Pork Crumbles, Mild
57592
3393
Fine crumble
2/5 lbs
Mexican-Style Beef Crumbles, Spicy
57593
3395
Crumble
2/5 lbs
Light Extension
Mexican-Style Beef Crumbles, Mild
57591
3391
Fine crumble
2/5 lbs
Moderate Extension
Mexican-Style Beef Crumbles, Mild
57229
14691
Crumble
2/5 lbs
Chorizo
All Meat
Hand-Pinched Style® Chorizo Sausage
57307
20017
Avg 20/oz
2/5 lbs
Cooked Chorizo Sausage w/ Poblano Peppers
115224
115224
Crumble
2/5 lbs
Light Extension
Chorizo Pork Topping
57054
10017
Fine crumble
2/5 lbs
Plant-Based
Plant-Based Crumbles, Chorizo-Style, Fully Cooked
114310
114310
Avg 22/oz
2/5 lbs
Try these products and add your own seasonings!
All Meat
Seasoned Ground Beef
57669
40025
Crumble
2/5 lbs
Pork & Beef Wedding Soup Meatballs, Italian-Style w/Ricotta & Romano Cheese
57325
20089
13/oz Round
2/5 lbs
Light Extension
Beef Topping
31510
31510
Fine Crumble
2/5 lbs
Processed with some of the industry's strictest quality standards and a stringent HACCP program. Bulk packaging available.